Work With Sandbox
We're constantly on the lookout for meaningful, impactful, and exciting projects because we love the challenge of building real products that a client depends on.
No cost for clients
Work closely with a team of our developers and designers
A deliverable product in 2-3 semesters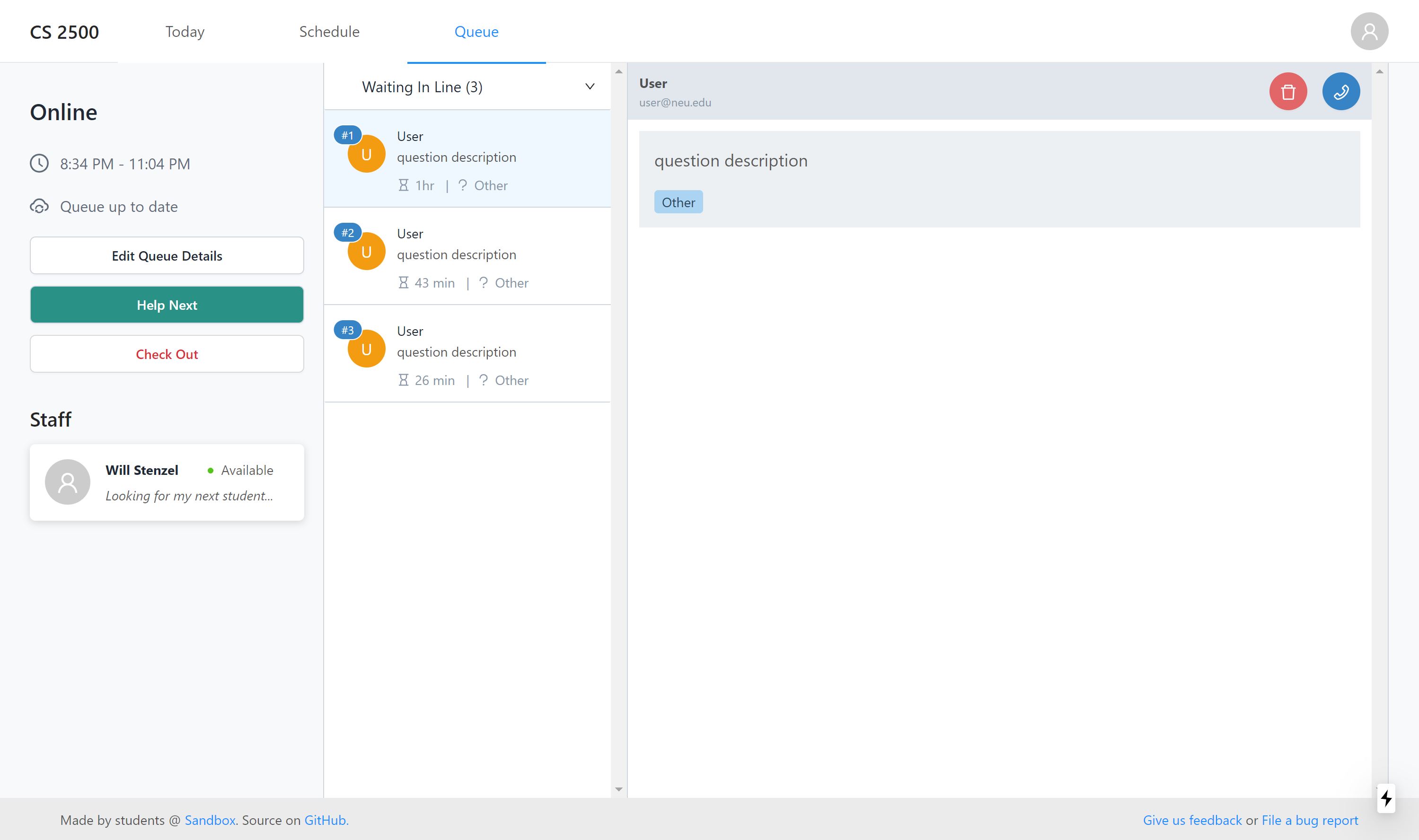 Khoury Office Hours
"The brilliant and diligent engineers of Sandbox are, without exaggeration,

indispensable to my research

. I came to them with a challenging problem, and they delivered a solution that is

twice as professional as I'd hoped

, in half the time I'd expected."
Dr. Melnikoff, Researcher
The Sandbox Client Process
Client applications for Fall 2023 are currently open! If you'd like to work with us starting in Fall 2023, please fill out our project proposal by clicking the 'Apply now' button below and we'll be in touch with next steps!
Apply Online

After you submit an application, our Head of Project Acquisition will set up a quick meeting to learn more about your needs and how we can help.

Work With Us

If we decide to move forward, you'll be assigned a team of developers and designers led by a project lead who will regularly meet with you throughout the semester to ensure the project is on track and aligned with your vision.

Spread The Word

Sandbox is continually retiring completed projects and looking for new ones. We rely heavily on existing connections to help us find new projects and clients every semester, so we hope you'll help spread the word about what we do!
Is your project a good fit for Sandbox?
Your project is a web or mobile application
Our teams have the most experience with web and mobile applications. However, if you need something else, we're happy to talk and explore other possibilities!
Your project has a completion time of 2-3 semesters
Depending on the project, this timeframe can be extended! However, our most successful projects tend to last 2-3 semesters (with a possible summer semester for hand-off and maintenance).
You are a researcher, graduate student, or organization looking to develop an application that makes an impact!